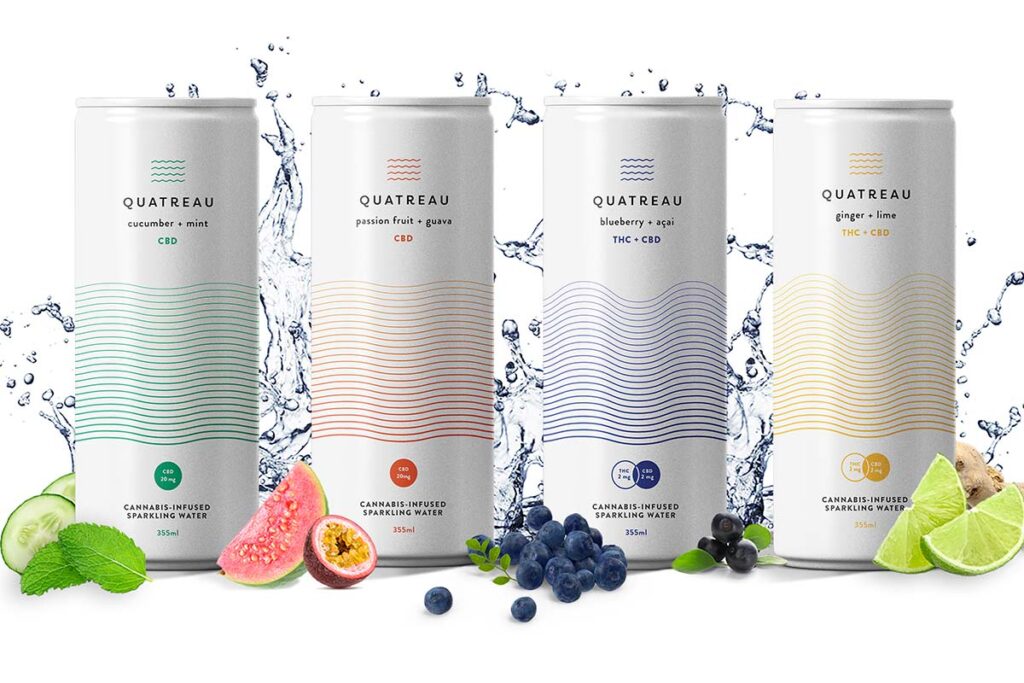 Cannabis Education

Product Info

What to Know About Cannabis Beverages
Aug 31, 2022

Cannabis drinks are getting more and more popular, and come in a range of types including iced tea, soda, lemonade, kombucha, and more. Here are the basics on how they're made, what they taste like, and how potent they can be.
What is a Cannabis Beverage?
A cannabis beverage is exactly what it sounds like: a drink that has been infused with cannabis. They come in a wide variety of styles and flavours, and many people like them as a way to enjoy the effects of cannabis without smoking.
When cannabis drinks first hit the scene, they had to be made with a fatty ingredient to facilitate the cannabis dissolving properly, which meant a lot of dairy-based cannabis beverages. Now, science has uncovered other ways to make cannabis beverages of all kinds, for every preference.
Cannabis beverages are made by refining cannabis concentrate in a process called short-path distillation and then emulsified with a blending agent. Once emulsified, cannabis can be added to a drink of choice, such as iced tea or soda.
Flavour & Potency
Because the beverages are made using distilled cannabis, they don't have a noticeable cannabis flavour. Instead, you can expect them to taste like whatever it says on the can, such as ginger ale or lemonade.
Many people ask us how potent they can expect a cannabis beverage to be. Like any cannabis product, it depends, but legally cannabis beverages can contain up to 10 mg of THC per product. There is no specified limit on the amount of CBD content, but most ready-to-drink beverages contain anywhere between 2 mg and 50 mg of CBD.
The effects of a cannabis drink might be felt in as little as 15 minutes or as much as a few hours, depending on the specific product and your body's unique reaction. As with any cannabis product, if you are new to beverages, start slow. Begin by sipping a low-THC drink and work your way up.
Different Types of Cannabis Beverages
There are all sorts of different cannabis drinks out there, so you're sure to find something that satisfies your craving. All of A Little Bud's beverages are Health Canada tested and approved.
Try one today!