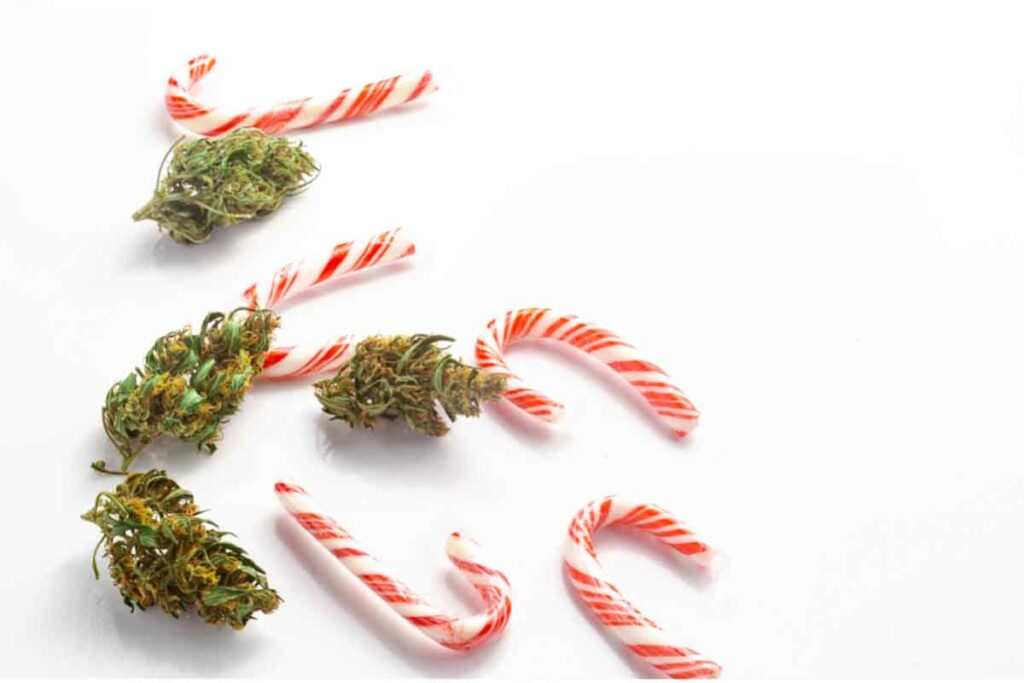 Products

Something for Everyone – Cannabis Holiday Gift Guide 2022
Dec 14, 2022
Need some last-minute holiday gift ideas? We've got something for everyone on your list! Check out our holiday gift guide to find something for even the toughest people to shop for, and get yourself a little bud while you're at it.

Shop Online
Gourmet Goodies
Back Forty THC Eggnog White Chocolate
Give some festive cheer with these eggnog-flavoured white chocolates, each infused with 10 mg of pure THC distillate. These are one of our favourite ways to enjoy the flavour of the holidays.
Indiva Fudge Double-Stuffed Chocolate Cookies
The holidays are all about indulgence, and what could be more indulgent than rich chocolate sandwich cookies double-stuffed with creamy fudge icing that contains 10 mg of THC? These are perfect for the chocolate lover on your list.
These craft cannabis sodas from Sweet Justice are made with natural ingredients and infused with both THC and CBD. These are a great stocking stuffer for your favourite sweet tooth. Try the Cherry Cola, OG Cola, or Pacific Island Punch.
Spa Essentials
Stewart Farms Bubba Kush Bath Bomb
These decadent bath bombs are perfect for anyone who could use a little dose of self-care this holiday season. The Bubba Kush Bath Bomb combines soothing scents, skin-softening oils, and the benefits of cannabis to create the ultimate relaxing bath experience. Each bath bomb contains 50 mg each of THC and CBD.
This moisturizing relief stick from Wildflower is made up of all-natural ingredients, including coconut oil, shea butter, and pure essential oils blended with a high concentration of CBD. The relief stick contains arnica, eucalyptus, and peppermint, all of which can help to reduce muscle tension. Perfect for active folks who need to give their sore muscles a little love!
Smokables
We don't know any cannabis users who wouldn't appreciate a few convenient pre-rolls as a holiday gift! Pre-rolls are easy to take on the go and come in a wide variety of strains and doses. Check out our selection of pre-rolls to find the right thing for everybody on your list.
RAD Kush Berry Chillz Live Resin
If you have a concentrate lover in your life, this is the perfect gift for them. RAD's Kush Berry Chillz Live Resin is an extremely potent concentrate made using single strain, fresh-frozen, whole bud. This live resin has a unique flavour profile of berries, eucalyptus, and cookies (yup, you read that right).
Looking for something different? We have plenty more cannabis products in our online store, including flower, concentrates, topicals, edibles, and more.

Shop Now