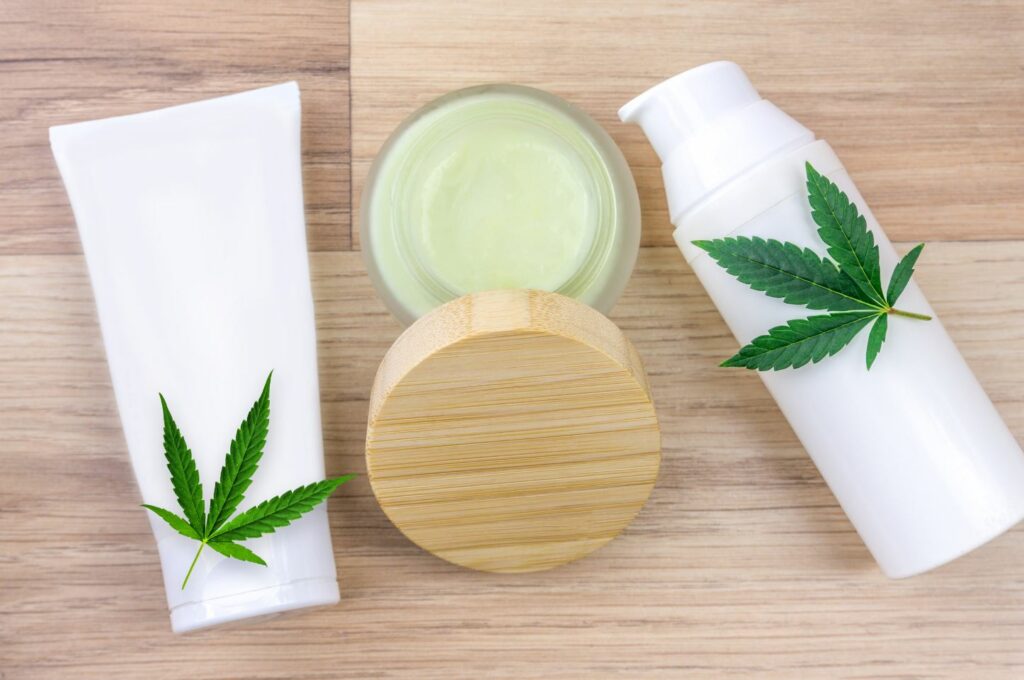 Cannabis Education

Products

A Guide to Cannabis Topicals
Aug 18, 2023
What are Cannabis Topicals?
A topical is any product that is applied to the surface of the skin, such as a lotion or balm. Cannabis topicals are any topical products that are infused with cannabis oil. These products are great for when you want to enjoy the benefits of cannabis but prefer a smoke-free method.
How Do Cannabis Topicals Work?
The THC and/or CBD in a cannabis topical absorbs into your skin once applied, and then it works with the body's endocannabinoid system the same way cannabis consumed any other way does. Depending on the dose of THC and/or CBD in your chosen topical, you may or may not feel high after using a topical product. Many topical products contain CBD only and are not designed to make you feel high. Always check the dosage of your product and, if you're not sure what's right for you, speak to one of our knowledgeable budtenders.
What Type of Topicals Should I Try?
There are plenty of different topical cannabis products out there. From luxurious spa products to creams for sore muscles and even lip balms, there's a cannabis topical for everyone.
Lotions, Balms, & Creams
Moisturize and repair skin while enjoying the benefits of cannabis with CBD and THC infused lotions, balms, and creams. We love Stewart Farms' Turmeric & Arnica Balm and Liv Relief's CBD Transdermal Cream.
Bath Products
There's nothing like a good, relaxing soak in the tub. Make bath time even better with cannabis-infused products. We can't get enough of Stewart Farms' Bubba Kush Bath Bombs and Seaweed OG CBD Salt Soak.


Ready to explore the wide world of cannabis topicals? Check out our online shop and get your order delivered right to your door!