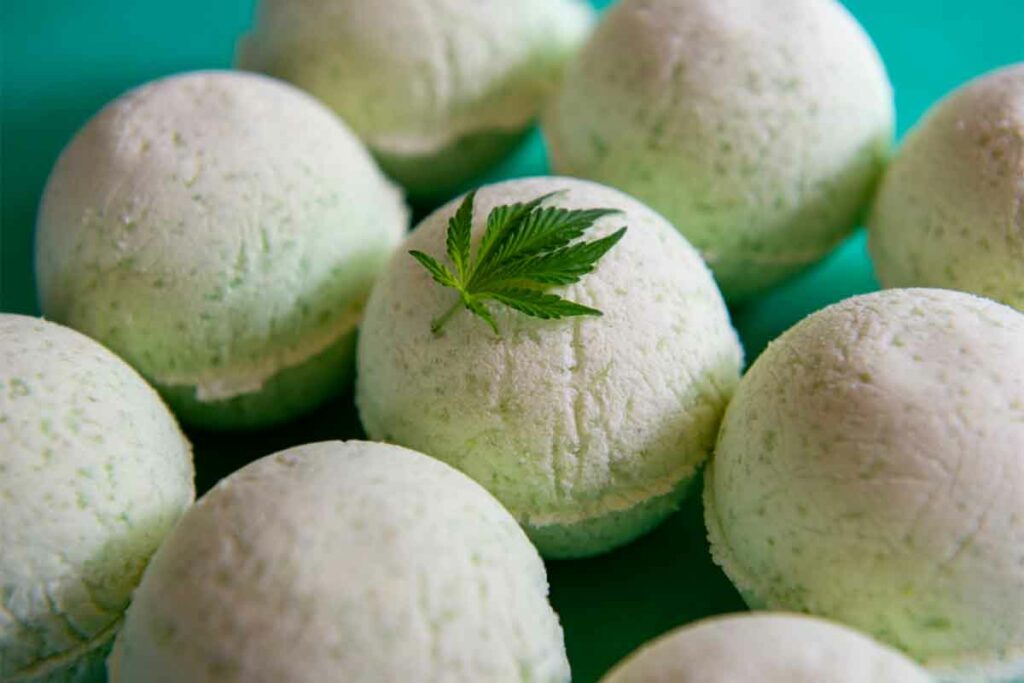 Products

Bath Bombs, Face Masks, & More: How to Create an at-Home CBD Spa Experience
Jan 24, 2023

Many people like to combine the soothing effects of CBD with a relaxing self-care routine. A great way to do this is to use some of the many CBD bath and body care products to give yourself a luxurious home spa day. Here are our favourite CBD products to make pampering yourself even better.
Bath Bombs
Drop a CBD-infused bath bomb into your tub and enjoy soaking in skin-softening oils and aromatic botanicals while you reap the benefits of CBD. Bath bombs come in a variety of scents, depending on your preference, and are a great way to turn a regular bath into a therapeutic, restful soak. Dim the lights, light candles, and listen to music for an even more relaxing experience.
Our Recommendation: Stewart Farms Blue Dream Bath Bomb
Face Masks
CBD face masks are a great way to draw out toxins, moisturize, and leave your skin feeling smooth and soft. Begin by washing your face thoroughly with warm water, then spread the mask evenly over your face and sit back for 10-30 minutes (follow the instructions that come with your face mask). Wash the mask off and follow up with a light moisturizer.
Soothing Salts
Another way to level up bathtime is to add soothing CBD-infused mineral salts to the water. Salt soaks can help to create a relaxing bath, and many bath salts come infused with other skin-softening ingredients and pleasing scents that will leave your skin feeling refreshed and smooth.
Our Recommendation: Stewart Farms SeaWeed OG CBD Salt Soak
Lotions & Balms
CBD lotions and balms are an easy and effective way to get the benefits of CBD in a targeted area. Many people find these products helpful to smooth and soften skin in particular problem spots, but they can also be used as an all-over body moisturizer. Apply your lotion or balm to clean skin after soaking in the bath or showering.
Our Recommendation: Liv Relief – 1:1 Transdermal Cream
Our Recommendation: Wildflower Relief Stick
For more info on CBD topical products, come by our store and talk to one of our knowledgeable staff members today!