Whistler Weed Delivery: Same Day & a Wide Range of Cannabis Products
A Little Bud is proud to be Whistler's first and only licensed cannabis dispensary and weed delivery service. We carry a wide variety of innovative cannabis products, including flower, concentrates, topicals, edibles, and beverages. Stop by our store today or order online for same-day cannabis delivery in Whistler!
Check back often – we are always adding new stock from our suppliers, many of whom are small, local cannabis farms.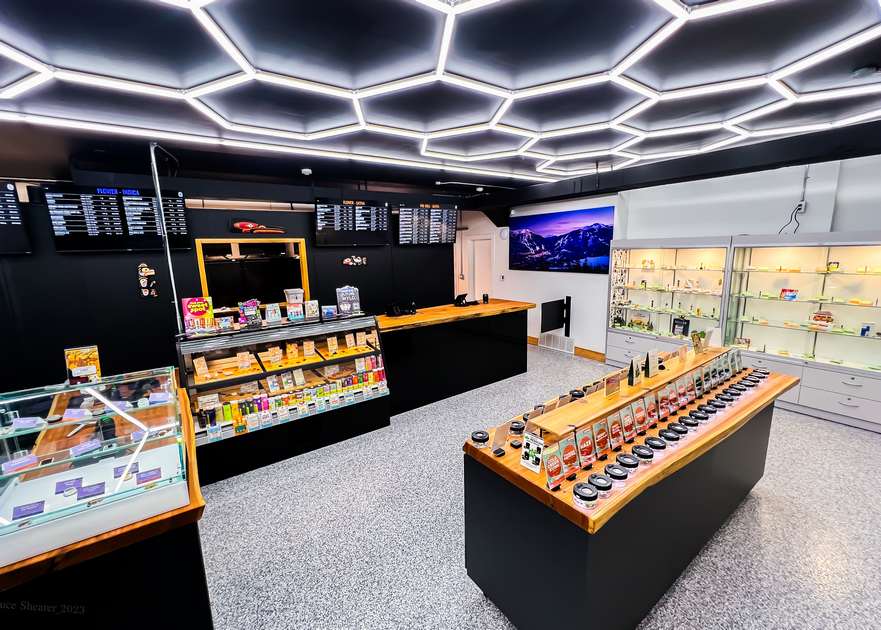 Same-Day Weed Delivery Whistler
Do you want your favourite cannabis products delivered right to your door? Try our convenient same-day delivery service today! Simply browse our online store and choose the products you want. Our Whistler store is fully stocked with flower, pre-rolls, concentrates, gummies, beverages, chocolates, tinctures, and more. Whether you prefer to pack a bowl or enjoy a smoke-free option, we have cannabis products to suit everyone.
Once you have chosen the products you want, simply complete the checkout, sit back, and wait. Your delivery will arrive right at your doorstep later that day! Visa or Mastercard payments are accepted and same-day delivery is available until 10:30 PM, 7 days a week.
Weed Delivery: Flower & Pre-Roll
If you are a fan of classic flower and convenient pre-rolls, A Little Bud Whistler has an assortment of options for you to choose from. We always have a wide selection of strains from Canadian producers available, so whether your vibe is indica, sativa, or hybrid, we've got plenty for you to choose from. Try our quality bud and grab a few pre-rolls while you're at it so you can toke on the go.
Cannabis Concentrates Delivery
Diamonds, shatter, resin, tinctures, and more – when it comes to concentrates, we've got it all! Shop our online store and get quality concentrates delivered the same day. We pride ourselves on offering a wide selection of high quality concentrates, carefully crafted to provide the ultimate cannabis experience. Whether you prefer the potent experience of shatter, the flavorful terpene profiles of live resin, or the versatility of cannabis oil, we've got you covered.
Edibles Delivery: Gummies, Chocolates, Beverages
For those looking for a smokeless cannabis experience, we stock a wide range of edibles, with something suitable for every craving. Try some rich chocolate indulgences, sour or sweet gummies, or something refreshing to sip. Our edible products are chosen not only for their quality cannabis content, but also for their gourmet ingredients and exciting flavour profiles. With our convenient same-day delivery service in Whistler, getting your hands on tasty and potent edibles has never been easier.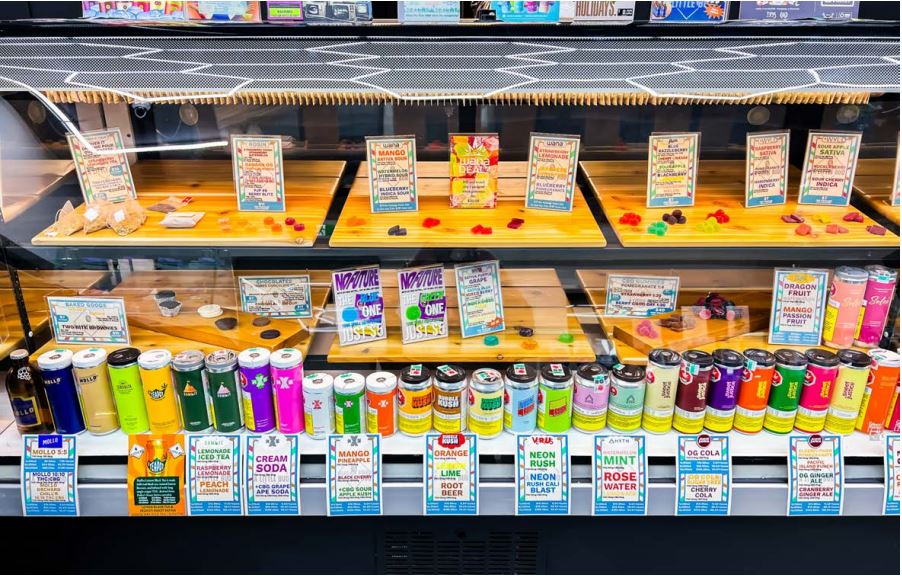 Weed Vape Pens & Cartridge Delivery
With vaping gaining popularity, there are more and more diverse products available, with varied THC content and a variety of flavors. Vaping allows for precise temperature control, enabling users to customize their experience by unlocking a range of cannabinoids and terpenes, which can enhance specific effects and flavors. This method is discreet, with minimal odour, making it ideal for those seeking a more inconspicuous way to consume cannabis. Whether you need some cartridge or disposable vape pens delivered, we've got you covered with our selection of high quality vape products. 
CBD Delivery
If you want to experience the benefits of cannabis without the feeling of being high, CBD products are a great option for you. We carry a range of high-CBD products that contain little or no THC, depending on what you are looking for. Try CBD lotions, tinctures, gummies, and more. Browse our selection and order online now for same-day delivery of quality CBD products! New to CBD? See our article on THC vs CBD.
Don't wait, order now and get same-day delivery of exceptional cannabis products of all kinds. We provide delivery services throughout Whistler and are proud to be your local choice for reliable weed delivery.